Xavier Vins
Wine design made in France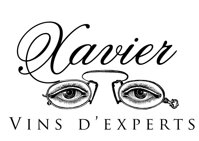 Why we like Xavier Vins and the team around this nice project is very clear. They don't work by rules, they are just guided by taste! 
As some of you know we turned our backs to French wines because of the quite arrogant business principles and pricing we found there. Xavier is different. 
Perfection & Affordable are all the sudden two words we can put in one sentence again when speaking about French wines.
Philosophy
For nearly 20 years Xavier Vignon has been a consulting winemaker for numerous estates of the Southern Rhone Valley, where He brings his expertise from vineyard management to winemaking. Xavier and the fifteen winemakers composing his team allow today more than 250 estates from Southern and Northern Rhone as well as Corsica and Languedoc to fully express the potential of their terroirs vintage after vintage.. This unique position allowed Xavier to aquire a deep knowledge of the Southern Rhone Terroirs. The observation of those season after season enables Xavier to seize each year the best of each vintage for our wines. This particular link with the vignerons, from the most reknowed to some more confidential allows Xavier to have access for our blends to wines usually jealously kept by the estates.
Terroirs Hunter
Xavier blends are the result of intricate blends and a drastic selection. The diversity of our Southern Rhone terroirs combined with the freedom offered by beeing a small structure allows Xavier, depending on the vintage to select wines that will allow our blend to combine concentration, balance , luscious fruit and silky tannins. Our goal: reveal the best of each appelation. To achieve this ambitious target everyting starts in the vineyard, wines that we select are always coming from old to very old vines with low yield that Xavier generally has followed from the parcel to the barrel. Our wine making processes always favor soft diffusion of tannins versus extraction and we limit the oenological inputs as much as possible. Finally, our wines are the result of complex blends including different soils types within a same appelation to guarantee the best possible balance while reaching good complexity.
The Best of Both Worlds
Xavier career as flying winemaker led him to work in more than 50 estates in numerous countries across both hemispheres. From prestigious Chateaux in Bordeaux to the Champagne crayeres passing by Australia, New Zeland, California and South Africa. Xavier was able to keep the best out of these amazing experiences and thanks to this he brings today a touch of modernity to our Southern Rhone wines while expressing truthfully our fabulous terroirs. Meticulous and perfectionist, he takes sometimes months to find THE wine that will finalize and blend. Wine sold under the Xavier brand should be faultless but first and foremost should express truthfully their terroirs of origin.

Xavier Vins
In 2002, some friends (who are wine importers) ask him if he can create his own wine. Choosing amongst the best wines he as made, he creates a blend Rhône with different vintages, and different appellations. His ideal wine, easy to understand, modern, powerfull and a great value for money. 100% Xavier was born.
As this outstanding « non vintage table wine » meets a big success Xavier adds a complete range of prestigious Appellations, still selecting and buying the best wines of the greatest domaines he knows perfectly.
We like the fact that Xavier Vignon wishes to keep his main work, which is managing his laboratory. So he associates with two partners in 2007, in order to be able to develop his "Xavier wines".
Here is what Robert Parker has to say about Xavier Vins:
"This is an up and coming, small, high quality négociant operation run by oenologist, Xavier Vignon and two partners. [...] Tasting through this portfolio in September confirmed the efforts they are making to turn out high quality wines at reasonable prices." "I visited the three owners of Xavier Vins, the young oenologist, Xavier Vignon, who is the brain trust behind so many of the wines, and his two partners. This relatively youthful, serious negociant company has been doing some extraordinary consulting work in Chateauneuf du Pape [...] They access gorgeous fruit from many different appellations and are doing a top-flight job of getting impressive quality into the bottle. Moreover, there are some top values in their portfolio as well."
Enjoy the experience