Our Services
Ideas for recipes - some classics - something less ordinary
General information on things and fact around foods and wines
Wine tastings for groups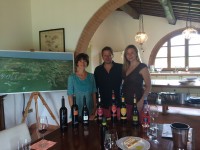 We have great locations (private and cooperating restaurants/hotels) in which we organise completely individualised wine tastings. Our wine tastings are designed for everyone (!) we usually keep them very casual and refrain from using too much "wine chinese" but explain in clear words what is worthwhile knowing about the wines you taste. If you like we could also provide home made catering to these as well.
Wine tastings have been provided to companies and private groups. We can tailor the tastings to your budget but whatever you spend we guarantee you it will be fun.
The Supper Club
Occasionally we are organizing secret dinner events for up to 8 guests (exceptions possible in summer time). We are hosting these dinners in our house. We usually prepare a 3-4 course dinner with matching wines from our selection. You can, but don't have to, be part of the preparation or you just sit back relax and let us do the work while you enjoy a nice glass of wine in a very nice environment.
These dinners are very intimate and suitable for gettig closer to your business partner or just have a very special dining experience with your closest friends or even strangers.
Our dinners are awlays prepared with highest quality ingredients.
We will usually let people that are subrscribed know via mail when we are planning the next supper club. So ... sign up for our newsletter.
Exceptional wines at prices you would pay in the country of their origin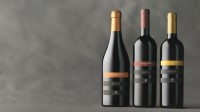 We assume that you just like us do not like to over pay for your favorite wines. We try to spare you a trip to Italy or the like by providing you our wines for the similar prices which you wold find there.
All our wines we personally hand pick and they are produced with passion. The wines you find in our portfolio are all produced with care and respect to both the environment as well as the ingredients.
The producers we chose are mainly small, creative and dedicated. In the producers section you will find more information on each one of them.