Wine & Dine supplier Vinosia
Vinosia - A short story of a project and a successful team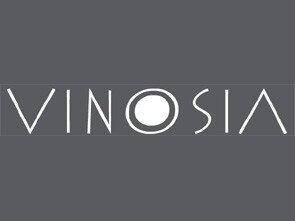 The man behind it
Luciano Ercolino, a young businessman from Irpinia region, has started his own career as self made man during 90's, as one of the founder of Feudi di San Gregorio.
After Luciano gave his personal contribution to let the Company reach relevant success, in Italy as well as abroad, he left to create an ambitious and innovative project, Vinosia, where he brings with him the enthusiasm and the determination which distinguish him as person first and entrepreneur later, and where he transfers the knowledge and the expertise acquired during Feudi di San Gregorio period, that was an amazing training. A completely new and personal project, smaller than the previous one, which daring in innovation and wine making philosophy has kept anyway the best tradition and almost a crafted feel, that make Vinosia one of the main player among the Italian's producers panorama.
Vinosia
After few years spent in planning, Vinosia officially born in 2004 , completely devoted to express the excellence of two different areas, Irpinia in Campania and Salento in Apulia: two opposite areas, rough and hilly the first, lying on the sea the second, and both permeated by a thousand years old wine making tradition. In not many years, Vinosia, thanking to the appreciation of the public for its wine, grow up, having today about 40 Ha of vineyards, and investing in a brand new cellar, placed in Taurasi DOCG district, forefront of technology and completely eco sustainable, fitting the pioneer's spirits of Luciano in taking up any challenge.
"Modernity and innovation are important for us to make our quality standard higher and higher, respecting anyway the best of the tradition, under the technical supervision of Gianni Menotti and Raffaele De Martino".
To confirm their approach of the effectiveness of the project and in spite of the tender age, Vinosia has been noticed by the most influential critics in Italy Guida Veronelli and Luca Maroni, who reviewed one of their wines as one of the best of ever, as well as in international panorama, with Robert Parker's Wine Advocate, Wine & Spirits and Wine Spectator above all, that for the first time scored 95/100 a wine coming from Campania. 
Within a portfolio made of 18 wines, among whites, red and a rosé, with a proud presence of three DOCG, Greco di Tufo, Fiano di Avellino and Taurasi, all of them expressed at their best with just crus and reserve, and two DOC, Aglianico and Primitivo di Manduria, Vinosia propose itself as one of the leading actor all over the world, and not only in the market but, more important, in the tasting of those cultures all along fascinated by the precious nectar of the best Italian tradition.
And on top of this all - It is a real pleasure to experience doing business with these kind people - proud, kind and always open to suggestions.